| | |
| --- | --- |
| | Hotels in India |









Home » Outbound Tours » Singapore
Singapore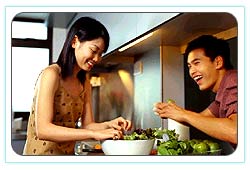 Singapore, an island-state in Southeast Asia, was founded as a British trading colony in 1819 which joined Malaysia in 1963, but withdrew two years later and became independent. Now it is one of the world's most prosperous countries, with strong international trading links (its port is one of the world's busiest) and with per capita GDP equal to that of the leading nations of Western Europe. Singapore's strategic location combined with a largely corruption-free government, skilled work force, pro-foreign investment and export-oriented led to a successful free-market economy which attracts international investment funds on a large scale despite its relatively high-cost operating environment. This vibrant country is more of a bustling yet relatively relaxing place where one can spend memorable vacations, and at the same time witness some of the unique Asian flavours that this city-state has to present.

Culture
The country of Singapore is an extremely lively city where fun, food and celebration of every occasion is a common feature. Street performances are held during important festivals such as Chinese New Year where the Lion Dance is a spectacular, acrobatic dance usually performed during Chinese festivals and other dance style include Malay and Indian dances. Chinese opera, an ancient form of theatre, is a colourful mix of dialogue, music, song and dance is popular amongst the older people. Singapore can be termed as the food capital of Asia. Chinese, Indian, Malay, Indonesian and Western foods are all available. Singapore is a great place to discover tropical fruits. Some of the more unusual ones on offer include rambutan, mangosteen, durian, jackfruit, pomelo, starfruit, zirzat, buah duku, chiku and jeruk.

When to Go
Climate is not a major consideration, as Singapore gets fairly steady annual rainfall. One can co-ordinate one's visit with one of the various festivals and events: Thaipusam is a spectacular festival, occurring around February. For people who love to shop and eat, April brings the Singapore Food Festival and the Great Singapore Sale in June.

Climate
Tropical; warm and humid, with only slight variations between 23°-31°Celsius. There are two main seasons: the Northeast Monsoon (from December to March) and the Southwest Monsoon (from May to September), separated by two shorter inter-monsoon periods. There are no distinct wet or dry periods.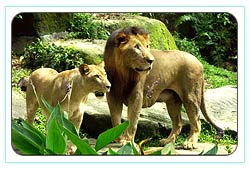 Major attractions

Singapore History Museum : It posseses a fascinating permanent collection exhibiting the region's diverse cultures and history including the superb 380-piece Haw Par jade collection, donated by the Aw brothers.

Haw Par Villa (Tiger Balm Gardens) : About ten kilometres (six miles) west of the city, the Haw Par Villa was originally built by the Aw brothers. It is a theme park of Chinese mythology, with older exhibits of legendary figures and tableaux, currently being restored to its former glory. The Aw family's private jade collection, on loan from the Singapore History Museum, is displayed in the Jade House at Haw Par Villa.

Sentosa Island : Cable cars and ferries run from the World Trade Centre to this former military base half a kilometre (one third of a mile) offshore. It is Singapore's most popular attraction. The island has a wide variety of museums, sights and activities including South-East Asia's largest oceanarium, a Butterfly Park and an Insectarium.

Singapore Zoo : Built in the early 1970s it emphasises on natural habitat and it is a home to more than 2000 animals of nearly 250 species. The Night Safari offers an unrivalled opportunity to study nocturnal animals.