| | |
| --- | --- |
| | Hotels in India |









Home » Outbound Tours » Europe
Europe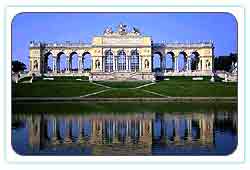 Europe is regarded as the world's favourite tourist destination. The development of Europe leaves most other continents far behind. Be it her cities with world class infrastructure, a rich heritage including splendid monuments of renaissance period, the beauty of her landscape, unique culture or the pleasant climate, tourists from every part of the globe visit Europe in large numbers to have a glimpse of the myriad of tourist attractions. Infact, every country of Europe is regarded as a paradise for tourists. What gives tourism in Europe a great boost is the absence of visa restrictions within most part of the continent after the coming of European Union. Europe has also taken care of the fact that its countryside is not blighted and beaches do not get polluted due to the continuous inflow of tourists. The state-of -the-art tourism infrastructure of the continent ensures a comfortable and memorable stay for tourists.

Location
Europe is the second smallest continent in the world covering an area of 10,400,000 km square. In terms of population, Europe is the third largest continent after Asia and Africa. The European continent forms the westernmost part of the Eurasian super continent. Europe is bounded to the north by the Arctic Ocean, to the west by the Atlantic Ocean, to the south by the Mediterranean Sea and the Black Sea, and to the east by the Ural Mountains.

Climate
The European continent enjoys a very pleasant climate. Although there are variations, the European climate could be classified as temperate. Summers are warm, winters are cool and there may be precipitation in many parts of the continent. In some countries of the continent, temperatures dip below 0 degrees during winters. Snowfall is also common in many parts of Europe. The climate of the continent is greatly influenced by maritime tropical, maritime polar, continental polar and continental tropical air masses.

Major Countries to Visit

Switzerland
Europe's most beautiful country, the scenic beauty of Switzerland leaves tourists spellbound. Switzerland is a canvas of many shades with picturesque mountains, lakes, cowbells, alpine villages and meadows. A country that remains snow covered for most part of the year, Switzerland's long list of picturesque cities include Zermatt, Zurich, Lucerne, Lake Thun, Jungfrau, Geneva and Chateau De Chillan.

Major Cities of Switzerland
Zurich, Lucerne, Engel Berg, Interlaken, Geneva, Zermatt, St. Meritz, Montreaux, Lausanne, Bern, Lugano.

France
A country known for her great champagne, fashion trends, a seductive lifestyle, Tour de France and the Eiffel Tower, France is a country with a distinct character. Most tourists head straight to Paris, the city of lights. But equally beautiful is the countryside with beautiful mountains, lakes and rivers. Toulouse, Sarlat-La-Canada, Chateau de Chamtord, Chamonin, Cannes, Biarritz and Arles are worth visiting.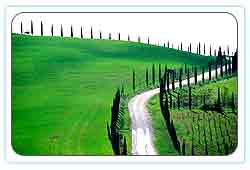 Major Cities of France
Paris, Marseille, Lyon, Avignon, Nice, Cannes.


Netherlands
Irrespective of its small size, Netherlands has a lot to offer to tourists. The Dutch landscape is unique with dykes, windmills and blazing flower fields everywhere. The towns are surrounded by canals and castle wells. The Dutch are a friendly lot and locals will advice you that hiring a bike is the best way to explore this magnificent country.

Major Cities of Netherlands
Amsterdam, The Hague.


Italy
Tourists are sure to be mesmerized by the art and monuments of Renaissance period in Italy, something for which the country is world famous. But tourism in Italy does not end there. Tourists can see the ruins of palaces in Rome, set out on boat cruises in the canals of Venice, go for skiing in mountain Alps or simply gaze at the magnificent churches. Naples, Florence and Milan are cities where tourists must go.

Major Cities of Italy
Rome, Milan, Naples, Venice, Florence, Milano, Milan.


England
For the sheer diversity that her landscape offers, many people end up calling England the 'biggest small country in the world'. Call the Englishmen aristocratic, liberal or democratic to the core, they always boast of their country's natural beauty and you cannot complain. It would be a shame if tourists come to England and do not have a look at her ancient and medieval heritage. The top destinations are London, Edinburgh, Manchester, York, Sheffield, Belfast, Oxford, Leeds, Bristol, Bath, Brighton and Aberdeen.

Major Cities of England
London, Manchester, Leeds, Liverpool, New Castle, Bristol, Birmingham.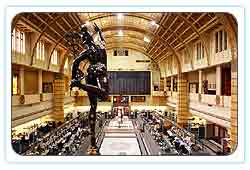 Austria
Austria, the European powerhouse during the medieval period, is one of the few landlocked countries of the continent. Present day Austria is famous for the alluring architecture of her cities, adventure sports and a rich musical tradition. Vienna, the capital city is full of architectural delights. Salzburg, the birthplace of Mozart is thronged by music lovers. The snow clad peaks of Innsbruck simply enthrall tourists.

Major Cities of Austria
Vienna, Salzburg, Innsbruck


Spain
The magnificence of Spain is reduced by cynics to bullfights, flamenco dancers and crowded beaches only. On the contrary, it is a spectacular country whose rich history is reflected in her crumbling castles, cathedrals of Renaissance period, prehistoric cave paintings and great palaces of the past. The cultural diversity of some of Spain's regions makes it further unique. The beautiful cities of the country include Barcelona, Madrid, Valencia, Granada and Seville.

Major Cities of Spain
Madrid, Valencia, Barcelona, Seville, Cordoba, Granada


Germany
Germany, a country divided into two till the early 90's has that big city charm, picturesque small towns with a serene ambience, a list of harvest festivals and a wealth of art and culture. The landscape is also dotted with forests, lakes and rivers. Germans are great lovers of beer and wine. To understand Germany better and enjoy her charming landscape, a visit to Berlin, Munich, Hannover, Colonge, Frankfurt, Hamburg, Stuttgart, Dresden and Freiburg is imperative.

Major Cities of Germany
Berlin, Munich, Cologne, Franfurt, Freigburg, Hamburg, Heidelburg.